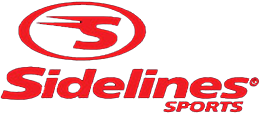 We all know there's nothing worse than trying to practice stick handling off-ice as no matter what "special" puck you may choose it just does not feel right. This can be caused by the puck you are trying to use but more likely it is down to the surface you are using. With the Sidelines practice Ice training board this is a thing of the past with it's low friction surface and easy to carry light weight makes training a walk in the park.
Low friction surface - allowing use of NHL league puck's for the best simulated off-ice stick handling.
Light weight - making transport of the board as easy as pick up and go.
Reinforced board - Where many counterparts to the sidelines practice board fail is down to how flimsy the boards can be (For example a lower quality board can crease making the training board unusable)
Available in 3 sizes small,medium and large for your convenience
Hockey stick and pucks not included
Board sizes
Small - 13" x 32"
Medium - 20" x 36"
Large - 30" x 60"
Purchase of a mat in size 30 "x 60" due to the dimensions possible only in a stationary store, no shipping possible!