I-GO inline skates are designed for recreational and fitness skating to withstand medium and high loads and are designed for beginners as well as for advanced and experienced skaters. The shell of the skate is medium high, movable part above the joint is reinforced and consists of two separate parts. I-GO skates are equipped with wheels from the RADICAL series, PU casting (PUC), Super Hi-Rebound (SHR), high quality wheels, very low rolling resistance, long life - low wear on various surfaces, greatly dampens surface roughness and allow comfortable ride. Lacing by classic laces. Over the instep is placed stripe with Velcro.
Stable load bearing capacity: 4.
Axis diameter 6mm / 32mm
Category: Fitness
Shell: PE/NYLON, 3-parts, soft, one mutual buckle, lacing with a flap lock, anatomical space for ankle, high strengthened construction
Inner material: Reinforced Nylon / nylex, anatomic double layer internal structure for better fixation of the foot and confident control of skates, inner lining with a shape memory, plastic tape reinforcement technology HOT PRESS DOUBLE TRANSFER
Chassis: Lightweight 1-piece CNC technology made of high strength aluminum alloy, fixed by central screws ADJUSTABLE POSITION CHASSIS. Finish: anodized with printing
Wheel type: RADICAL PU Casting (PUC), Super Hi-Rebound (SHR), high quality wheels
Diameter of the wheel: 90 mm
Wheel hardness: 85A
Bearings: ABEC 9 chrome steel+rubber washer
Brake: Yes
Fastening system: reinforced lacing by a tightening strap with microbuckle
Level of optimal sport loading: 4
The length of the inner insert in centimeters
| | | | | | | | | |
| --- | --- | --- | --- | --- | --- | --- | --- | --- |
| Size | 38 | 39 | 40 | 41 | 42 | 43 | 44 | 45 |
| cm | 23,7 | 24,3 | 24,8 | 25,7 | 26,5 | 27,0 | 28,0 | 28,4 |
Please note that the length of the foot make a bit of slack (5-10 mm).
We present you with the possibility to extend the life of your wheels to roll.
The recommended standard way to exchange wheels rolls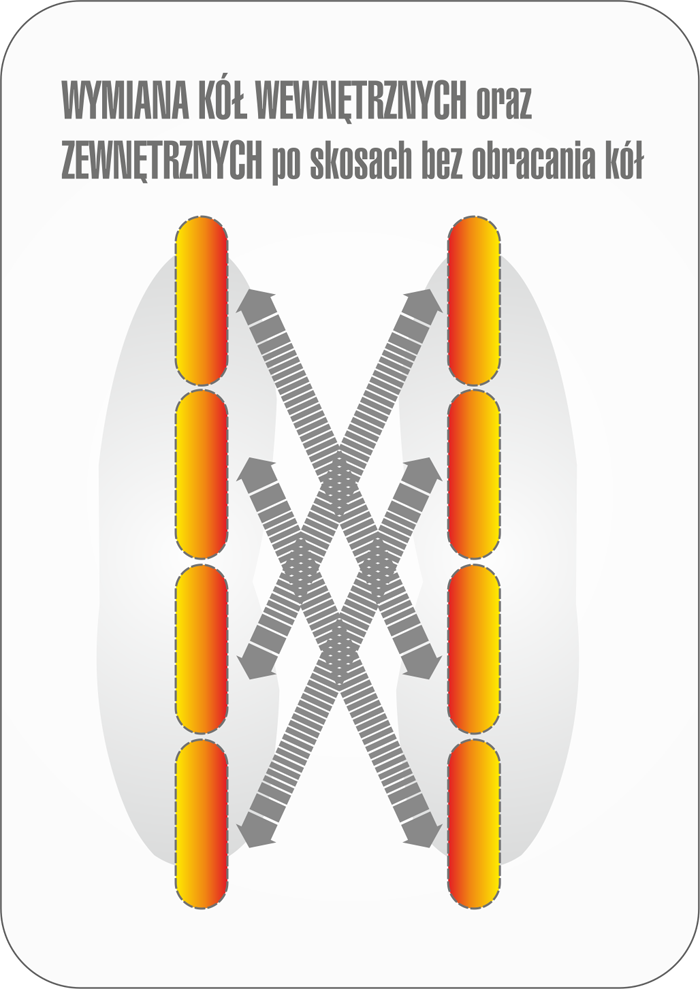 Complaints
The basis for a complaint and return is the proof of purchase of the product in question in our shop. Please inform us of any return prior to actually sending the goods back.
Complaints:
We consider all complaints immediately and help in their resolution. Warranty for products is 24 month
Complaints resulting from causes not due to the Customer include:
hidden defects,
parcel technical faults occurring during transport,
warehousing errors,
partial order completion,
erroneously issued accounting documents.
---
Returns
Returns: due to Customer's actions or decisions. Reason for the resignation has no effect on its recognition.
RETURNS PROCEDURE
Returning a purchased product:
1. All of our customers are have the right to withdraw from the purchase within 30 days after the receipt of the delivery. This right to withdraw can be exercised in writing and also be the return of the goods.
2. The statement may also be sent by electronic mail to: wysylka@sportrebel.pl
3. Returning the goods is equivalent to a cancellation of the purchase agreement entered into, thus certain legal requirements have to be observed in order to return the products.
4. Reason for the resignation has no effect on its recognition.
5. The cost of returning the goods to us bear customer.
6. The returned parcel must contain all the items which you received from us (additional accessories, freebies etc.)
If it's possible, please inclusion of the declaration stating your withdrawal from the purchase agreement (reklamacje_sportrebel.pdf appendix)
How to return purchased goods?
1.Package the parcel securely.
2.Send the parcel to our address:
Sportrebel Bartosz Graliński
ul. Wyzwolenia 189
41-710 Ruda Śląska Poland

Once we receive your parcel and conform that the aforementioned conditions have been complied with, a refund for the purchased goods shall be transferred to the provided bank account number. Returns shall be considered within 14 working days.
---
Exchanging goods
All our customers are within their rights to exchange a purchased product within 30 days of receiving the delivery. Please contact us in the first place to determine the terms of the exchange.

The exchange procedure is the same as the returns procedure.