Designed for women, with a specific fit, narrower power strap, pre-mounted brake, and equipped with the new X2R rockerable frame. Women's best choice to skate well and safe.
OPTIONS: FR custom color kits
FRAMES: X2R 243mm
WHEELS: Street Kings 80mm/85A
BEARINGS: ABEC 7
USE: Freeride, Freestyle, City Skating
Rolka typu freeskate, czyli przeznaczenie do jazdy miejskiej (podstawowy model FR) z twardą i wytrzymałą skorupą, wygodny dopasowujący się do stopy liner, który zapewnia komfort jazdy. Jeżeli ktoś zaczyna swoją przygode z jazda po mieście bądź slalomem, to właśnie te rolki są doskonałe. Patryk "Grucha" Gruszka
Size Chart High / GT / FR / High Light / GTX / TRIX2
Size [EU]
Insole [mm]
34
217
35
224
36
230
37
236
38
243
39
253
40
261
41
264
42
269
43
277
44
285
45
293
46
293
47
300
Size Chart iGoR / TRIX / CJ / High Light Carbon
Size [EU]
Insole [mm]
34
217
35
224
36
230
37
236
38
243
39
253
40
255
41
264
42
269
43
277
44
285
45
288
46
296
47
300
Size Chart Junior / FR Junior / Soft junior
Size [EU]
Insole [mm]
27
170
28
175
29
180
30
195
31
200
32
205
33
210
34
217
35
224
36
230
37
236
38
243
39
253
40
261
We present you with the possibility to extend the life of your wheels to roll.
Turning the wheel 180 degrees without changing position.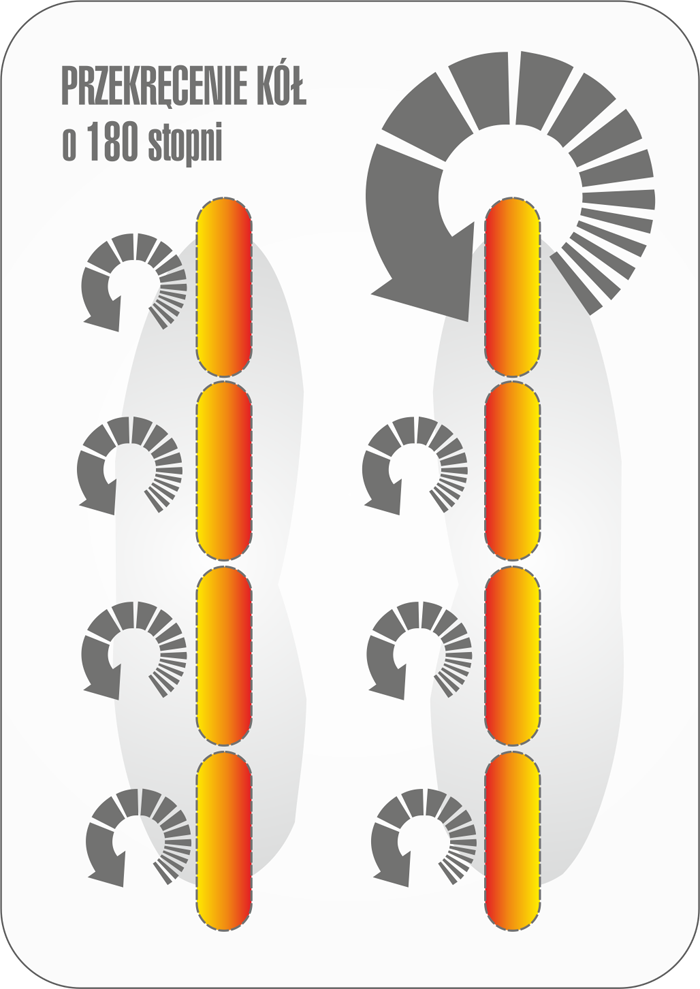 Change to cross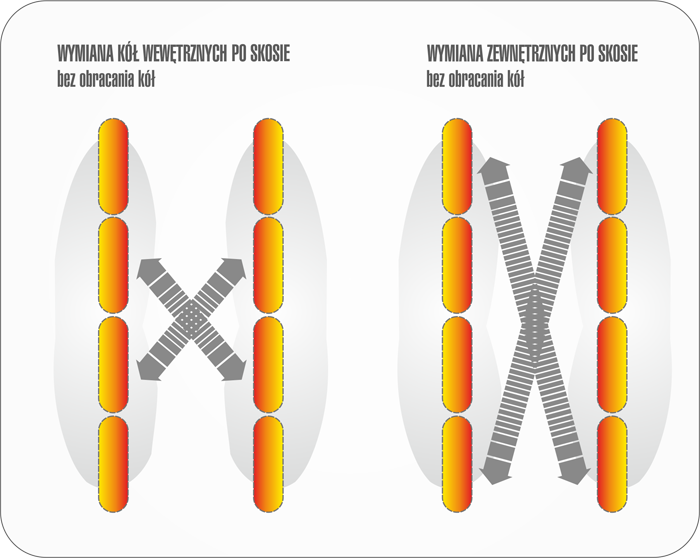 Outer to the cross, inside a straight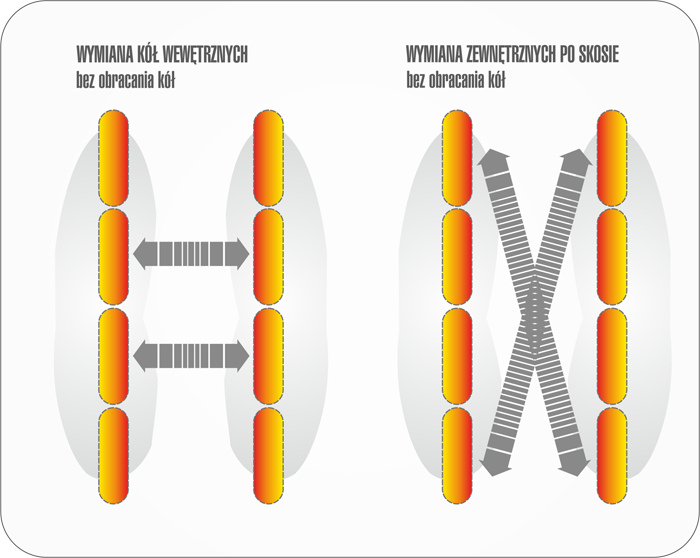 Complaints
The basis for a complaint and return is the proof of purchase of the product in question in our shop. Please inform us of any return prior to actually sending the goods back.
Complaints:
We consider all complaints immediately and help in their resolution. Warranty for products is 24 month
Complaints resulting from causes not due to the Customer include:
hidden defects,
parcel technical faults occurring during transport,
warehousing errors,
partial order completion,
erroneously issued accounting documents.
---
Returns
Returns: due to Customer's actions or decisions. Reason for the resignation has no effect on its recognition.
RETURNS PROCEDURE
Returning a purchased product:
1. All of our customers are have the right to withdraw from the purchase within 30 days after the receipt of the delivery. This right to withdraw can be exercised in writing and also be the return of the goods.
2. The statement may also be sent by electronic mail to: wysylka@sportrebel.pl
3. Returning the goods is equivalent to a cancellation of the purchase agreement entered into, thus certain legal requirements have to be observed in order to return the products.
4. Reason for the resignation has no effect on its recognition.
5. The cost of returning the goods to us bear customer.
6. The returned parcel must contain all the items which you received from us (additional accessories, freebies etc.)
If it's possible, please inclusion of the declaration stating your withdrawal from the purchase agreement (reklamacje_sportrebel.pdf appendix)
How to return purchased goods?
1.Package the parcel securely.
2.Send the parcel to our address:
Sportrebel Bartosz Graliński
ul. Wyzwolenia 189
41-710 Ruda Śląska Poland

Once we receive your parcel and conform that the aforementioned conditions have been complied with, a refund for the purchased goods shall be transferred to the provided bank account number. Returns shall be considered within 14 working days.
---
Exchanging goods
All our customers are within their rights to exchange a purchased product within 30 days of receiving the delivery. Please contact us in the first place to determine the terms of the exchange.

The exchange procedure is the same as the returns procedure.