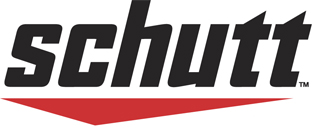 With pro-level features and a design made for high school players, the Schutt XV HD Adult Football Shoulder Pads - Skill Positions are the latest in Schutt's popular XV line. A newly-designed, high-performance arch minimizes the weight and still delivers the same impact zone protection. The pads include a higher density EVA foam that allows heat and sweat to escape, keeping your body cool and allowing you to perform at a high level. The epaulets and caps are positioned and sized to eliminate grab points and allow a maximum range of motion. The clavicle channel system protects your shoulders and absorbs impact around the AC joint.
Tactical Arch Design
Engineered for maximum range of motion
Minimizes weight and retains the same hitting zone protection
Heat Moisture Management
Perforate, high-density EVA foam throughout the body cushion lets heat escape and sweat evaporate and your body to cool naturally
Ventilated arch with raised corrugation and 7 mm vent holes prevent overheating
Multi-Axis air flow to provide maximum breathability
Clavicle Channel System
Absorbs impact specifically around the AC joint
Maximum shoulder protection
Hook and loop pad attachments can be moved or taken out for customizable fit
Recommended for running backs, tight ends and defensive backs
Deeper arch cut for maximum range of motion
Flat pad design
BIOTHANE belt for secure fit without affecting the shape of the arch
Removable deltoid and scapular pads
Stainless steel hardware
Removable body for easy hand washing
Pre-drilled for accessory attachments
Size Chart for American football equipment Senor
| | | | |
| --- | --- | --- | --- |
| Size | Chest | Shoulder width | Shoulder width in inch |
| M | 95-100cm | 43-45cm | 17"-18" |
| L | 105-110cm | 45-48cm | 18"-19" |
| XL | 115-120cm | 48-50cm | 19"-20" |
| 2XL | 120-125cm | 50-53cm | 20"-21" |
| 3XL | 125-130cm | 53-55cm | 21"-22" |
| 4XL | 130-135cm | 55-58cm | 23"-24" |
| 5XL | 135-140cm | 58-60cm | 23"-24" |
Size Chart for American football equipment Junior
| | | | |
| --- | --- | --- | --- |
| Size | Chest | Shoulder width | Shoulder width in inch |
| XS | 61-67cm | 28-31cm | 11-12" |
| S | 67-72cm | 31-33cm | 12-13" |
| M | 72-77cm | 33-36cm | 13-14" |
| L | 77-82cm | 36-38cm | 14-15" |
| XL | 82-87cm | 38-41cm | 15-16" |
| 2XL | 87-92cm | 41-44cm | 16-17" |
Complaints
The basis for a complaint and return is the proof of purchase of the product in question in our shop. Please inform us of any return prior to actually sending the goods back.
Complaints:
We consider all complaints immediately and help in their resolution. Warranty for products is 24 month
Complaints resulting from causes not due to the Customer include:
hidden defects,
parcel technical faults occurring during transport,
warehousing errors,
partial order completion,
erroneously issued accounting documents.
---
Returns
Returns: due to Customer's actions or decisions. Reason for the resignation has no effect on its recognition.
RETURNS PROCEDURE
Returning a purchased product:
1. All of our customers are have the right to withdraw from the purchase within 30 days after the receipt of the delivery. This right to withdraw can be exercised in writing and also be the return of the goods.
2. The statement may also be sent by electronic mail to: wysylka@sportrebel.pl
3. Returning the goods is equivalent to a cancellation of the purchase agreement entered into, thus certain legal requirements have to be observed in order to return the products.
4. Reason for the resignation has no effect on its recognition.
5. The cost of returning the goods to us bear customer.
6. The returned parcel must contain all the items which you received from us (additional accessories, freebies etc.)
If it's possible, please inclusion of the declaration stating your withdrawal from the purchase agreement (reklamacje_sportrebel.pdf appendix)
How to return purchased goods?
1.Package the parcel securely.
2.Send the parcel to our address:
Sportrebel Bartosz Graliński
ul. Wyzwolenia 189
41-710 Ruda Śląska Poland

Once we receive your parcel and conform that the aforementioned conditions have been complied with, a refund for the purchased goods shall be transferred to the provided bank account number. Returns shall be considered within 14 working days.
---
Exchanging goods
All our customers are within their rights to exchange a purchased product within 30 days of receiving the delivery. Please contact us in the first place to determine the terms of the exchange.

The exchange procedure is the same as the returns procedure.