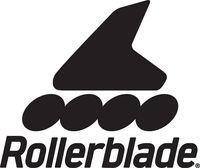 Rollerblade Twister Edge Women '21 skates
The legendary model from Rollerblade in a new version! Edge skates have a completely different shell and a great quality liner.
Such a set is perfect for city riding, urban riding, freeride, both for experienced people and for those who will start their adventure in the "urban jungle".
The stiff, superb support for the foot and geared to the most difficult tasks has been integrated with a soft, extremely comfortable liner. This combination guarantees better control, reliable gear ratio and performance that has never been available before!
Stiffened SHELL / UPPER shell
Improved Fit, Twister Edge, Molded, Vented, V-cut, Side Slider., 3WD Ready
Liner inner liner
Removed from the PREMIUM First Fit series, V-Cat - removable premium class liner. All-new Specialized liner, designed from the ground up, with V-CUT and dual SHOCK Absorber.
Depreciation
ShockEraser - shock absorbing polyurethane insert. In addition, it absorbs shocks and vibrations generated while driving on uneven urban ground.
New Extruded Skid
Aluminum / aluminum skid. New Extruded Alu, milled aluminum skid in SSM standard.
Supreme Wheels
Wheels with an elliptical profile are more durable, wear slower, reducing the cost of operating the equipment
Bearings: ILQ 7
One of the best bearings available on the market in fitness skates. The precision of the bearing design ensures driving comfort and a much better transmission of force. ILQ-7 class bearings are intended for inline skates used in intensive, fast fitness and city skating
TECHNICAL PARAMETERS
Destiny
Freeskate
Skid
Flat, New Extruded Aluminum. Length 243mm
Wheel size
80mm
Wheel hardness
85A
Bearings
608 standart, ILQ7
Tying system
Shoelaces
Type | Shoe shell
Hardboot, Rollerblade Twister Edge, Composite
Liner (inner sock)
First Fit, V-Cat, removable premium liner
Brake
Included
Top clasp
Buckle
45 degree clasp
Buckle
Axles
8mm
Weight limit
-
SIZE SELECTION
The finger should touch the end of the roller, but it should not be bent. Why? But the | Roll | Padding will later increase the heat and sweating in the heel | ankle area, the foot will move back and the front of the shoe will be slightly loose instead of pressure.
TWISTER
EU
CM
SUGGESTED FOOT LENGTH
36.5
23
22.6 - 23
37
23.5
23.1 - 3.5
38
24
23.6 - 24
38.5
24.5
24.1 - 24.5
39
25
24.6 - 25
40
25.5
25.1 - 25.5
40.5
26
25.6 - 26
41
26.5
26.1 - 26.5
42
27
26.6 - 27
42.5
27.5
27.1 - 27.5
43
28
27.6 - 28
44
28.5
28.1 - 28.5
44.5
29
28.6 - 29
45
29.5
29.1 - 29.5
45.5
30
29.6 - 30
46
30.5
30.1 - 30.5
47
31
30.6 - 31
Complaints
The basis for a complaint and return is the proof of purchase of the product in question in our shop. Please inform us of any return prior to actually sending the goods back.
Complaints:
We consider all complaints immediately and help in their resolution. Warranty for products is 24 month
Complaints resulting from causes not due to the Customer include:
hidden defects,
parcel technical faults occurring during transport,
warehousing errors,
partial order completion,
erroneously issued accounting documents.
---
Returns
Returns: due to Customer's actions or decisions. Reason for the resignation has no effect on its recognition.
RETURNS PROCEDURE
Returning a purchased product:
1. All of our customers are have the right to withdraw from the purchase within 30 days after the receipt of the delivery. This right to withdraw can be exercised in writing and also be the return of the goods.
2. The statement may also be sent by electronic mail to: wysylka@sportrebel.pl
3. Returning the goods is equivalent to a cancellation of the purchase agreement entered into, thus certain legal requirements have to be observed in order to return the products.
4. Reason for the resignation has no effect on its recognition.
5. The cost of returning the goods to us bear customer.
6. The returned parcel must contain all the items which you received from us (additional accessories, freebies etc.)
If it's possible, please inclusion of the declaration stating your withdrawal from the purchase agreement (reklamacje_sportrebel.pdf appendix)
How to return purchased goods?
1.Package the parcel securely.
2.Send the parcel to our address:
Sportrebel Bartosz Graliński
ul. Wyzwolenia 189
41-710 Ruda Śląska Poland

Once we receive your parcel and conform that the aforementioned conditions have been complied with, a refund for the purchased goods shall be transferred to the provided bank account number. Returns shall be considered within 14 working days.
---
Exchanging goods
All our customers are within their rights to exchange a purchased product within 30 days of receiving the delivery. Please contact us in the first place to determine the terms of the exchange.

The exchange procedure is the same as the returns procedure.