The Vapor 2XPRO goalkeeper stick is our best model in the Vapor assortment.
Compared to the previous model, the Vapor 1X has a completely new TECH STREAM paddle, which has an AERO FOAM 3 core that provides better cushioning of the disc, but also significantly reduces its weight compared to the 1X model. It has a striped AIR CHANNEL construction wrapped in a unique composite ACL, which significantly reduces the weight of the stick, while maintaining the strength worthy of the heavy load that the stick is exposed by a professional goalkeeper.
Vapor 2XPRO is designed for elite goalkeepers who have been on ice for over five hours a week.
2XPRO is only available in the older version and is intended for goalkeepers who want to have the same things as professionals.
Compared to the 1X model, the stick is lighter (2X PRO 665g vs. 795g per 1X), but still behaves like a foam stick, i.e. the shock of the puck absorbs more than a 2SPRO stick, which may suit goalkeepers who don't match the composite sticks hands.
Bauer Goalie Stick Blade Patterns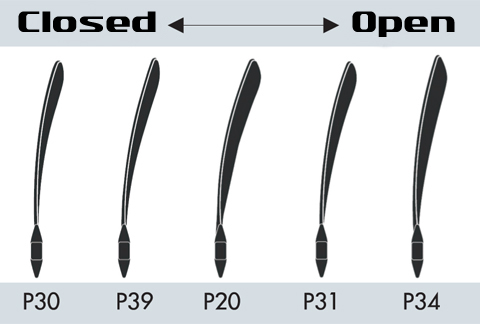 The angle of bending the shaft sticks's goalkeeping Bauer