ARCTICA gives a sense of satisfaction, not only for athletes, but all those who appreciate quality and comfort combined with a sense of security.
No matter how crazy your sports performances are. Our strict production standards and implementation of modern technological solutions make Arctica eyewear go far beyond the wildest expectations of the most demanding users.
Frames: polycarbonate
Lenses: polarized
UV 400 protection
Lens category and light transmission: cat.3 - strong sunlight – 8%-18%

Polycarbonate Most frames of sports sunglasses and goggles are constructed of polycarbonate because of its interesting features. It is extremely hard, thermoplastic, lightweight and highly impact-resistant material.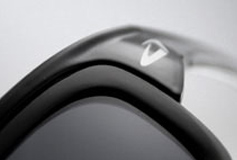 Polarized lenses are designed to reduce irritating reflections and glare caused by light reflected from surfaces such as water, road, sand or snow. All polarized lenses absorb 100% of UV light and eliminate 99% glare light. They enhance visibility by improving color contrast. Polarized sunglasses are particularly popular with fishermen, boaters, skiers, snowboarders, bikers and other outdoor sports enthusiasts. In fact, all wearers who work or rest in the sunshine will enjoy a clearer view and elimination of glare. Polarized sunglasses are the perfect driving glasses due to the glare reduction. They can also be used by people who suffer from oversensitivity to sun rays.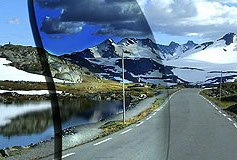 UV400 protection UV 400 treatment blocks all three ranges of ultraviolet radiation: UVA, UVB and UVC and protects the human eye 100% from harmful effects of the sun rays.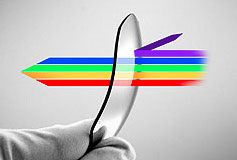 Complaints
The basis for a complaint and return is the proof of purchase of the product in question in our shop. Please inform us of any return prior to actually sending the goods back.
Complaints:
We consider all complaints immediately and help in their resolution. Warranty for products is 24 month
Complaints resulting from causes not due to the Customer include:
hidden defects,
parcel technical faults occurring during transport,
warehousing errors,
partial order completion,
erroneously issued accounting documents.
---
Returns
Returns: due to Customer's actions or decisions. Reason for the resignation has no effect on its recognition.
RETURNS PROCEDURE
Returning a purchased product:
1. All of our customers are have the right to withdraw from the purchase within 30 days after the receipt of the delivery. This right to withdraw can be exercised in writing and also be the return of the goods.
2. The statement may also be sent by electronic mail to: wysylka@sportrebel.pl
3. Returning the goods is equivalent to a cancellation of the purchase agreement entered into, thus certain legal requirements have to be observed in order to return the products.
4. Reason for the resignation has no effect on its recognition.
5. The cost of returning the goods to us bear customer.
6. The returned parcel must contain all the items which you received from us (additional accessories, freebies etc.)
If it's possible, please inclusion of the declaration stating your withdrawal from the purchase agreement (reklamacje_sportrebel.pdf appendix)
How to return purchased goods?
1.Package the parcel securely.
2.Send the parcel to our address:
Sportrebel Bartosz Graliński
ul. Wyzwolenia 189
41-710 Ruda Śląska Poland

Once we receive your parcel and conform that the aforementioned conditions have been complied with, a refund for the purchased goods shall be transferred to the provided bank account number. Returns shall be considered within 14 working days.
---
Exchanging goods
All our customers are within their rights to exchange a purchased product within 30 days of receiving the delivery. Please contact us in the first place to determine the terms of the exchange.

The exchange procedure is the same as the returns procedure.