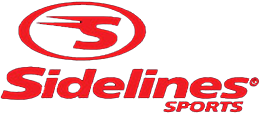 Sidelines Skate Wrap
Protect your skates and feet with the Sidelines equipment
The biggest advantage:
Tight fitting to the skate
Made of transparent Lexan
Strong stripes
It cushions impacts
Protects skates
The package contains one pair
Step by step instructions:
Preparation
Preheat oven to 80 ° C
Remove the coating from the protectors
Put one plekise in the oven
Heat until it is flexible (about 5-8 minutes).
If it stays too long, there will be streaks and bubbles. It can not be heated again, it is suitable for only one molding
Check the material often (each oven is different).
Forming and precautions
Protector pull out in kitchen or welding gloves.
Apply to the middle of the skate, wrap and hold for 30-60 seconds.
Leave to cool and then fasten the strips with velcro