Tempish F21 Lady Duo Adjustable Skates
product code: 1300000826-S
The promotion is valid until March 16, 2015
For each pair of skates Tempish Dream, Boston, F21 we giveTempish Heating Pads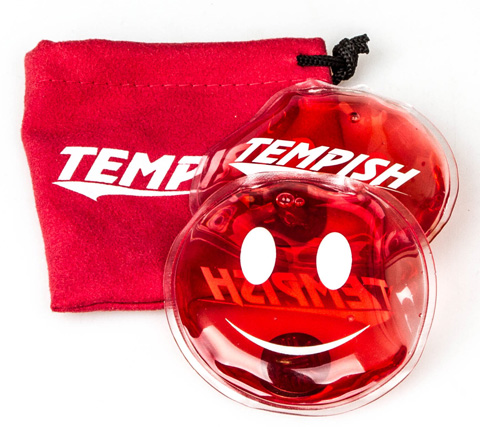 The heating pad works against painful muscles, arthritis, back pain or hypothermia. Reusable heating pad can warm up any part of the body. Simply press the plate inside the pad and it develops a temperature of about 50°C.
Set includes 2 heating pads in a package with a diameter of 8 cm
Can be used on any part of the body
Pad develops a temperature of 50 - 55 °C
Reusable - simply dip the pad in boiling water until the crystals does not turn back to liquid. The number of cycles is not limited.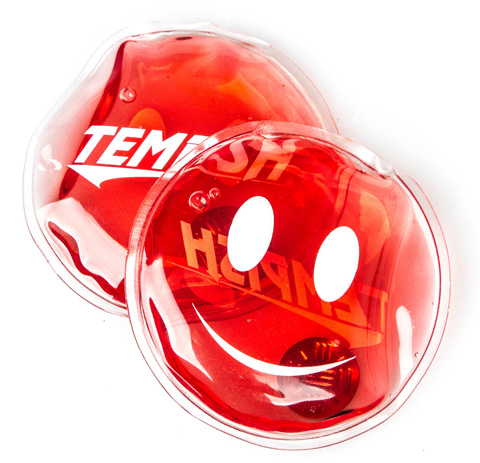 Size: S (29 - 32), M (33 - 36), L (37 - 40)
Recommended for: holiday, sport and fi tness in-line, medium-high performance, beginners advanced skaters
Outer material: 3-parts, material TPU –resistant in low temperature till -20°C, soft liner, PVC RESIST, NYLON+NYLEX
Fixing: one mutual buckle AUTO LOCK with lock-out control, fi xing by VELCRO belt over the instep
Inner material: CAMBRA brushed nylon with inner bandage
Blade: TEMPISH UNI CARBON steel
Complete replaceable chassis for inline is included.
Wheels: TEMPISH –CATCH, size XS, S –64 x 24 mm, size M - 72 x 24 mm, 82A
Bearings: ABEC 5 carbon steel
Chassis: pp hi-impact with ;print, fi xing system to shell: ideal position control chassis

Photos of 360 degrees

Dear customer, purchased from us skates are not sharpened. You can also select this service by clicking the link below.

All skates sold are brand new.
Complaints
The basis for a complaint and return is the proof of purchase of the product in question in our shop. Please inform us of any return prior to actually sending the goods back.
Complaints:
We consider all complaints immediately and help in their resolution. Warranty for products is 24 month
Complaints resulting from causes not due to the Customer include:
hidden defects,
parcel technical faults occurring during transport,
warehousing errors,
partial order completion,
erroneously issued accounting documents.
---
Returns
Returns: due to Customer's actions or decisions. Reason for the resignation has no effect on its recognition.
RETURNS PROCEDURE
Returning a purchased product:
1. All of our customers are have the right to withdraw from the purchase within 30 days after the receipt of the delivery. This right to withdraw can be exercised in writing and also be the return of the goods.
2. The statement may also be sent by electronic mail to: wysylka@sportrebel.pl
3. Returning the goods is equivalent to a cancellation of the purchase agreement entered into, thus certain legal requirements have to be observed in order to return the products.
4. Reason for the resignation has no effect on its recognition.
5. The cost of returning the goods to us bear customer.
6. The returned parcel must contain all the items which you received from us (additional accessories, freebies etc.)
If it's possible, please inclusion of the declaration stating your withdrawal from the purchase agreement (reklamacje_sportrebel.pdf appendix)
How to return purchased goods?
1.Package the parcel securely.
2.Send the parcel to our address:
Biuro Handlowe BARTEX Bartosz Graliński
ul. Modrzejewskiej 3
41-703 Ruda Śląska Poland

Once we receive your parcel and conform that the aforementioned conditions have been complied with, a refund for the purchased goods shall be transferred to the provided bank account number. Returns shall be considered within 14 working days.
---
Exchanging goods
All our customers are within their rights to exchange a purchased product within 30 days of receiving the delivery. Please contact us in the first place to determine the terms of the exchange.

The exchange procedure is the same as the returns procedure.
Recommended products